MEMBERS, VISITORS and GUESTS
Please also keep an eye on our Facebook page for the latest information.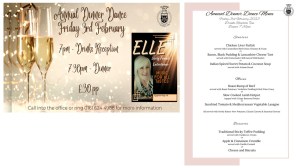 Annual Dinner Dance-members and guests
Annual Dinner Dance on Friday 3rd February, best bib and tucker.
Drinks reception at 7pm, dinner at 7.30pm. Ticket price £30. This is the farewell to our current serving captains With ELLE – a lively female entertainer with music for all tastes. adding your names and meal selections to the list on the notice board in the main lounge. Alternatively, if you can't get up to the club then please email marketing@oldhamgolfclub.com with your order.
O.G.C. Annual General Meeting 
O.G.C. Annual General Meeting Wednesday 8th February from 7.45 pm at Oldham Golf Club.
Dear Member, please find attached – see this link AGM-and-Report-2022.pdf the notice for the A.G.M, including the Report of the Council for 2022, List of Club Officials 2022 and Nominations for 2023. The accounts will follow or be tabled on the day.
Email on 1st February 2023 sent on behalf of the Hon Secretary, Oldham Golf Club 0161 624 4986 www.oldhamgolfclub.com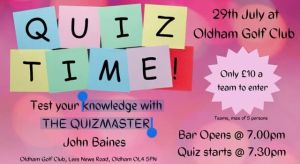 Quiz Nights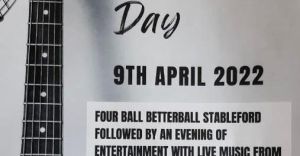 Invitation Day and Social Evening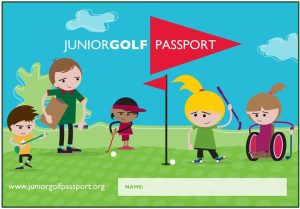 Juniors
Every Saturday from May to October.
Times vary between 12 noon and 2pm depending on the men's competition in the morning. Newcomers need to register with Sheila on 07950 561238.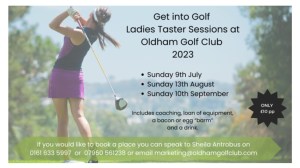 Ladies Taster Days
In 2023 our taster days cost £10 and includes coaching, loan of equipment, a bacon and egg "barm" and a drink. We will run Ladies Taster days on Sunday 9th July, Sunday 13th August and Sunday 10th September. If you would like to book a place you can speak to Sheila Antrobus on 0161 633 5997 or 07950 561238 or email marketing@oldhamgolfclub.com.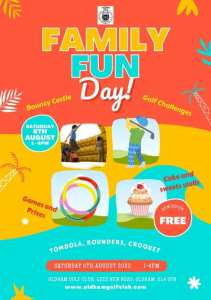 Family Fun Day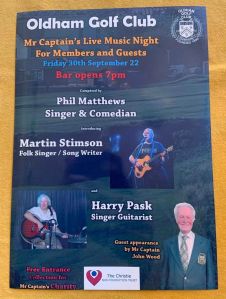 Live Music Nights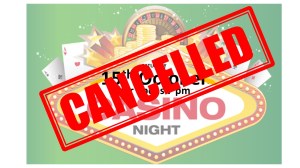 Casino Night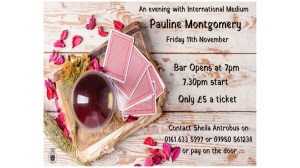 Evening of Mediumship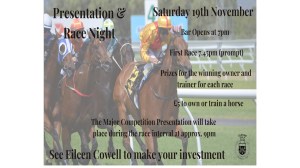 Presentation and Race Night.
Children's Christmas Party