Existing Members
Please pay, or check your membership status etc. at any time by logging into your BRS account here:-

New Members
We currently do not offer an online service for new members.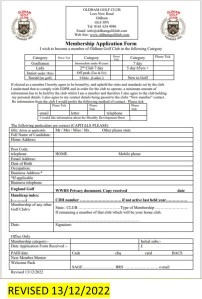 Option 1. You can print off the application form and post it, with your payment, to The Office Manager, Oldham Golf  Club, Lees New Road, Oldham,OL4 5PN
PDF here > Application Form
Option 2. Contact us by email at info@oldhamgolfclub.com or telephone 0161 624 4986
Option 3.Call into our shop any day and pick up an application form.