MEMBERS, GUESTS AND VISITORS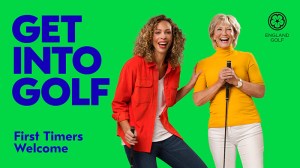 Oldham Golf Club is nominated for England Golf's 2022 Trailblazer Award!  The efforts of OGC's Membership and Marketing group, mainly through their new to golf initiatives, have been rewarded by Jeremy Tomlinson (CEO of England Golf). We have been nominated as an England Golf's Women and Girls Trailblazer in recognition of the club's contribution to the game of golf and the wider golfing community.
ROLL OUT OF THE LADIES "NEW TO GOLF" LESSONS
The first six of our 2022 "new to golf"  lessons ( two in March and four in April) have been arranged for 10 of our existing "new to golf" ladies.
If you are interested in attending our next open day for those new to golf, in this instance,  please contact Sheila on 07950 561238. You may also like to read our dedicated page on this website New To Golf – Oldham Golf Club.